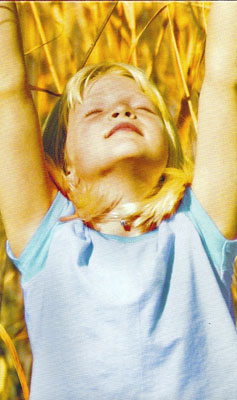 Featured song: Thank You by Ray Boltz, from his 1988 album of the same name.
Today is Thanksgiving Day in the United States. The origin of the holiday is profoundly Christian; giving thanks to God by some of the first white settlers to this country for His favor in surviving a first, hard winter in a new world. And the tradition of thanking God survives to this day, so many years later.
There are many things I can come up with for which to be thankful to God, but today I want to use this post as an opportunity to thank the Lord for people in my life, people who were used to grow me in my spiritual life during my college and post-graduate years.
When I arrived at college way back when, I met a group of people who introduced me to a more full life in Christ, who led Bible studies that influenced me, and who showed me this phenomenon of Jesus music. Thank you Tim Hamilton (you may find one of your songs up here some day!), Craig Cooperrider, Russ Sizemore, Ed Woods, Bill Rasmussen, and many others. You played an important, critical role in shaping my life.
Later on, many friends I met in Omaha while in medical school were also influential to me. Thank you Pastor Don Rice, Lloyd & Lois Weyhrich (uncle and aunt), Tom Amenell, John Camoriano, Steve Moessner, and the group of friends I came to know at The Cavern at Pella Lutheran Church. You helped me get through those challenging years, and further grew my faith.
Finally, I am thankful for the people I came to know at Christ Lutheran Church while I was in residency: Joe Rystrom, Steve Hoffart, Dean Slyter, Pam Yaksich, Karla Struble, Jim and Diana Moeller, many others I knew then, and of course Kim Pfeiffer, who blessed me by becoming my wife.
For all of these people who God used in my life, I am thankful. I regret that I have not been consistent in keeping in touch with everyone over the years as I wish I had done. I bless God for those who have fallen asleep in Jesus and are now rejoicing in heaven, as this song expresses. And for all of you — I am a life that was changed.
I dreamed I went to heaven
And you were there with me;
We walked upon the streets of gold
Beside the crystal sea.
We heard the angels singing
Then someone called your name.
We turned and saw this young man
And he was smiling as he came.

And he said, "Friend you may not know me now,"
And then he said, "But wait,
You used to teach my Sunday School
When I was only eight.
And every week you would say a prayer
Before the class would start.
One day when you said that prayer,
I asked Jesus in my heart."

Thank you for giving to the Lord
I am a life that was changed
Thank you for giving to the Lord
I am so glad you gave

Then another man stood before you
And said, "Remember the time
A missionary came to your church
And his pictures made you cry.
You didn't have much money,
But you gave it anyway.
Jesus took the gift you gave
And that's why I'm here today."

Thank you for giving to the Lord.
I am a life that was changed.
Thank you for giving to the Lord.
I am so glad you gave.

One by one they came
Far as the eye could see.
Each life somehow touched
By your generosity.
Little things that you had done,
Sacrifices made,
Unnoticed on the earth
In heaven, now proclaimed.

And I know up in heaven
You're not supposed to cry
But I am almost sure
There were tears in your eyes.
As Jesus took your hand
And you stood before the Lord.
He said, "My child, look around you.
For great is your reward."

Thank you for giving to the Lord
I am a life that was changed
Thank you for giving to the Lord
I am so glad you gave

Thank you for giving to the Lord
I am a life that was changed
Thank you for giving to the Lord
I am so glad you gave