Featured song: I Need A Silent Night, by Amy Grant, from the 2007 album, Amy Grant Christmas: The Complete Collection.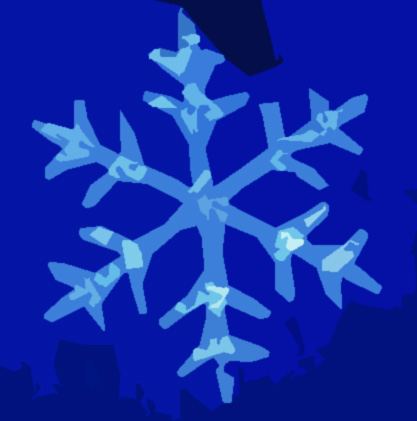 It is so easy to spend time working on various things to try to make me happy, whether they are related to music, or computers, or entertainment, or anything else. What I've seen over and over is that all of these things, though perhaps innocent themselves, are not ultimately satisfying. You would think that hours spent doing something wonderful that I enjoy would make me happy, happy, happy! Right?
But sometimes, after spending a long time doing what I enjoy, I come out of it not feeling happy, not feeling fulfilled. And I may go on to the next activity, hoping and expecting that to make me happy.
C.S. Lewis put it well in one of his writings. He felt that the things in this world that make us happy and give us joy do so because they are a dim reflection of the real joy that is in the life to come, the life that will be eternal with Jesus. (In the same way, Lewis wrote that things that cause despair or sadness are just a small taste of what eternity apart from Jesus will be like, if that is your destination.)
If my joy in Christmas is from it being a "perfect" Christmas, one in which all of my plans follow through perfectly, I likely will not be satisfied. But if I focus on Jesus and His coming, then all these peripheral things that we've added to the season will fade to the background, and I can get that real joy, the joy that does not leave.
I've made this same mistake before
Too many malls, too many stores
December traffic, Christmas rush
It brings me to the push and shove

Children are cryin'
While mothers are tryin'
To photograph Santa and sleigh
The shopping and buyin'
And standing forever in line
What can I say?

I need a silent night
A holy night
To hear an angel voice
Through the chaos and the noise
I need a midnight clear
A little peace right here
To end this crazy day
With a silent night

December comes and disappears
Faster and faster every year
Did my own mother keep this pace?
Or was the world a different place?

Where people stayed home
Wishin' for snow
Watching three channels on their TV
Look at us now
Rushin' around
Trying to buy Christmas peace

I need a silent night
A holy night
To hear an angel voice
Through the chaos and the noise
I need a midnight clear
A little peace right here
To end this crazy day
With a silent night

What was it like
Back there in Bethlehem?
With peace on earth
Good will toward men?

"There were shepherds out in the field, keeping watch over their flock by night. And the glory of the Lord shone around them, and they were sore afraid. And the angel said, 'Fear not! For behold, I bring you good news of a great joy that shall be for all people. For unto you is born this day a Savior, who is Christ the Lord. And his name shall be called Wonderful Counselor, Prince of Peace.' "

I need a silent night
A holy night
To hear an angel voice
Through the chaos and the noise
I need a midnight clear
A little peace right here
To end this crazy day
With a silent night

To end this crazy day
With a silent night
| | |
| --- | --- |
| | |