Featured song: Can You Reach My Friend? from Debby Boone's 1983 album Surrender.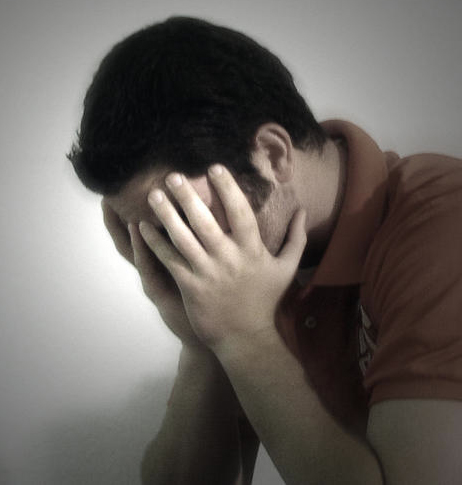 Have you ever had that feeling that something was just not right, but you could not really specify just what it was that was wrong? Maybe it was just a vague unease with life; maybe it was a culmination of many different things that were not in tune in life. You feel wrong, maybe even feel an ache or pain in your heart and you can't make it better.
The pain is no less when the person who is hurting is not you yourself, but is a friend or someone in your family who has this problem. They are moping around; maybe that person looks sad, or maybe he is trying to cover up his feelings with activities other things to hide it. You plainly see what the problem is, but he does not seem to have a clue.
I am in the business of trying to help people. And it is hard when there is no solution to the problem that is brought before me. But it seems even harder when I have an answer, and the person in pain decides that answer is not for them.
At those times, all one can do is to put that person into the hands of Jesus, knowing that He loves him or her more than anyone, and that He knows how to penetrate their shell. Today's song shows that, and also shows Him beginning to make a breakthrough. If you as the reader of this find yourself in the position of being in need and don't know what to do, seek out what the Lord can do for you!
I got a call from an old friend
We laughed about how we had changed
But I could tell
Things weren't going as well
As he claimed

He tried to hide his feelings
But they only gave him away
The longer I listened,
The more I kept wishing
That I knew the right words to say

Can You reach my friend?
You're the only One who can
Lord, I know you love him
Make him understand
Can You reach my friend?
Bring his searching to an end
Help him give his heart to You

We talked for more than an hour
And I smiled when he mentioned Your name
I said that I knew You
And told him the difference You've made

He never thought he would need You
But maybe he's changing his mind
As we said goodbye, Lord
He told me that I had found
Something that he'd like to find

Can You reach my friend?
You're the only One who can
Lord, I know You love him
Make him understand
Can you reach my friend?
Bring his searching to an end
Help him give his heart,

'Cause

Maybe he's ready tonight
Lord, he said that he might
Need to call on You

Can You reach my friend?
You're the only One who can
Lord, I know You love him
Make him understand
Can you reach my friend?
Bring his searching to an end
Help him give his heart to You

Help him give his heart to You
| | |
| --- | --- |
| | |