The "loner" in life is actually a misnomer.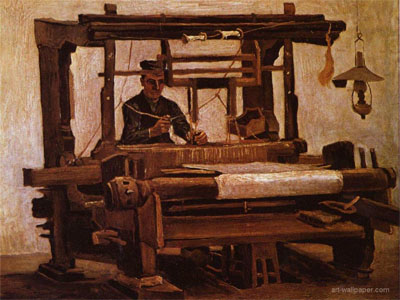 There are no true loners. Oh, it is true that some of us wish to be left alone, and prefer solitude to the company of others. But my very presence on this earth is designed to be part of a larger community. How I interact with my family, friends and acquaintances, and the strangers I meet, all has an impact on the world around me. I can be a force for bringing those around me into a different place today: My depressed attitude, speech, and actions can make others feel the same way; my anger can cause others to react defensively or in anger; my joy or humor might elevate someone else's sad mood.
Nor does only my presence have consequences on others; even my absence can have an effect on those who love and care about me. If I have been an annoyance or irritant in my little world, there may be some relief when I go away, but even an irritating child can be loved by his mother and missed when he is not around.
I have a part and you have a part in the design of this world, and we contribute to the whole, just as do threads in a tapestry. An individual thread might seem unimportant, but the Weaver knows the picture that He wants to make; that thread makes small details stand out, and helps to make the picture complete. Ask God what part you have to play in his design, and be sure that you are allowing Him to work His way in your life!
Teri DeSario sings about this beautifully on her 1985 album Voices In The Wind, with the song Tapestry.
I am a thread in the tapestry
I have the Master's hand on me
And then He weaves me carefully
Making textures as He goes

Each of us part of this Great Design
You've got your part and I've got mine
All of our lives are intertwined
As the fabric starts to grow

Through thick and thin
The Master weaves us in
Young and old
You're the colors of the rainbow
Our lives are short and long
But together we hold strong
In this everlasting tapestry

Taking the lovely and the plain
All of our laughter and our pain
Passing them back and forth again
The pattern can be seen

And when we're finished we will be
A perfectly woven tapestry
A beautiful new creation seen
For all the universe to see

Through thick and thin
The Master weaves us in (yeah)
Young and old
You're the colors of the rainbow
Our lives are short and long
But together we hold strong
In this everlasting tapestry

And every thread is known by name
Not a single thread the same
Every thread is known by name
As we're woven on His Name
Into a tapestry of love

Thick and thin (together)
The Master weaves us in (together)
Young and old (together)
You're the colors of the rainbow
Our lives are short and long (together)
But together we hold strong
In this everlasting tapestry
Everlasting tapestry

Together
Together
Together
Together