A life can be full of joy, of happiness, of love, and so much more. But so many lives have only a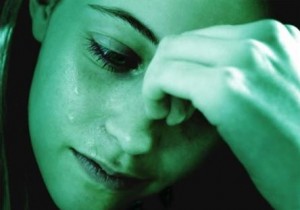 pittance of these qualities, and too much of the qualities of sorrow, sadness, regret, and pain. All too often these are present because of our own actions and choices. But sometimes these things enter our lives from people or events over which we have no control.
The tragedies of life ultimately affect each of us. You lose a parent, a child, a friend, or a spouse, to death through injury or illness. Or perhaps the loss is a separation due to distance or disagreement. Maybe the tragedy is personal, a disease or accident that leaves you with a permanent reminder – pain, dizziness or nausea that is always with you. Or it may be a mark left behind by that accident or by the surgeon's knife.
Regardless of the specific disaster that you've been through, the common sequela is the scar. This mark could be one that is visible to the eye, or hidden beneath your skin, or a wound to your soul and spirit that is no less painful just because it is intangible.
Scars tell a story. They are a reminder of the events that brought you to the place in life where you are. Sometimes the scar is a sign of defeat. Sometimes it is a sign of something much greater.
Jesus changed in a strange and subtle way after he suffered beatings, crucifixion, and death at the hands of his Roman executioners. When he rose from the dead and appeared to his friends, they didn't recognize him right away. We don't know exactly what had changed, his face or his height or his build, or just a blindness in the eyes of those who should know his appearance better than any alive at that time. But in most cases it was his scars that got their attention, and made them realize that they were again in the presence of the One they loved. And even in heaven, we are told that it is what happened to Jesus that makes him recognizeable for who he is (Revelation 5:6).
Michael Card, on the title track of his 1984 album Known By The Scars, sings about the significance of the scars of Jesus. God considered those scars important enough to leave them where they are. Know for certain, that if the Son of God himself endured suffering and wears his scars proudly through all time, that this same Jesus can somehow take your scars and make them into a story of victory for your life!
Mother Mary cried as she held heaven in her arms
For the shadow of the scar she saw was clear
As her own bewildered baby lay weeping for the world
Whose frightened tears would free us all from fear

The marks of death that God chose never to erase
The wounds of love's eternal mark
When the kingdom comes, with its perfected sons
He will be known by the scars

For a time he sought to tell the world he was the way
That God the Father had a human heart
With his own holy hands he sought to touch and heal their scars
But they chose to tear those gentle hands apart

No one was there to wipe away the tears
That burned the holy eyes of God
As he looked upon his one and only son
Who'd never sinned or lied
Yet was crucified

The marks of death that God chose never to erase
The wounds of love's eternal mark
When the kingdom comes, with its perfected sons
He will be known by the scars

And after they had slain him and laid him in the grave
And the ones he loved had fled into the dark
Then his love and power raised him
And God won the victory
But they only recognized him by the scars

The marks of death that God chose never to erase
The wounds of love's eternal mark
When the kingdom comes, with its perfected sons
He will be known by the
Marks of death that God chose never to erase
The wounds of love's eternal mark
When the kingdom comes, with its perfected sons
He will be known by the scars
| | |
| --- | --- |
| | |
Tags: Michael Card, pain, scars