I've just posted in the Downloads section my first JM (Jesus Music) tape. The is the first cassette of Jesus music that I recorded off the radio, back in 1976.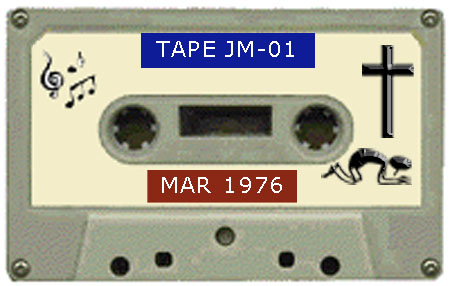 The contents are almost exclusively taken from The Scott Ross Show, with Scott himself hosting, and was recorded from WOW 590 AM in Omaha. Tracks include several from To The Bride with the 2nd Chapter Of Acts, as well as Parchment, Pat Terry Group, Honeytree, Andrae Crouch, Mustard Seed Faith, Pat Boone, Graham Kendrick, and more. There is also a custom recording of a song performed by a friend from college.
Let me know what you think, and whether you'd like to see more of these tapes posted.
Tags: JM Tapes