Due to the flooding in Nashville, Tennessee that occurred on May 1st, 2010, a number of people have been pushed out of their homes. All of them are in need of our prayers and help.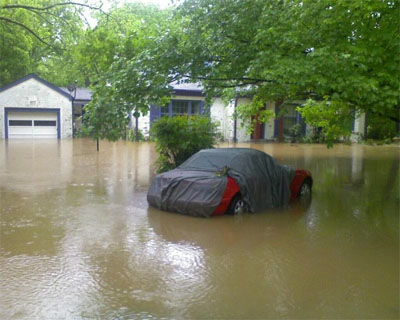 Jerry Bryant made me aware of one couple who lost everything in the flood: Bob and Jayne Farrell — better know to the CCM community as Farrell & Farrell. They started in music in 1973, in the group Millennium, continued through 1976 in the group Dove, and then started as a duo with their first album on NewPax records in 1978, Farrell and Farrell. They continued to release albums and toured extensively until 1991, when they retired from active performing.
According to the Facebook group "Save Farrell and Farrell", the extend of the damage to their home and property was total, and they made it out with only the clothes on their backs. If you want to help them out, you can go to their web site and purchase one or more CDs, both old and some new music.