Featured song: Alive Forever Amen by Travis Cottrell from the 2005 album Alive Forever.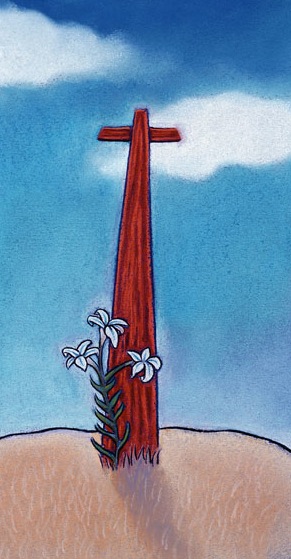 We learn by living through an experience or being told a fact, and then build additional learning on top of that experience. Further experiences or facts are added on top of the original one, supplementing or reinforcing them, and adding to a wall of knowledge that makes us who we are.
Have you ever noticed how much non-factual memories cement the factual ones in place? Consider the sense of smell. It has a strong connection to memories. An experience in the past can be brought immediately to the forefront of the memory by smelling something connected with that memory. I can think of several situations in my own life where I have experienced this. If I were to smell the odors that were around the rubber processing plant where I worked for a summer while in college, it would immediately bring that memory to mind. When my parents moved to Tustin, California and I visited there for Christmas, the fresh smell of the air in the morning was very striking, and when I smell that again, I am brought back to that Christmas.
Just as the sense of smell is connected to memories, so also is music. I have many tapes of music I recorded from the radio as I was moving from high school to college and beyond, and as I listen to those tapes, I am reminded about places and events in my own life, things that were going on when I made the recordings. Sometimes there is not even a clear specific memory, just a feeling associated with the music – sadness or satisfaction or joy or exhuberance.
Today's song hit me this way. It brought me back to an Easter service several years ago, and the thrill of celebrating once again the triumph of the resurrection of Jesus. Not just the story of it – the fact of it. And this is one that you can't enjoy properly by just reading the words – you have to listen to the song itself!
Celebrate! He's alive!

Let the children sing
A song of liberation
The God of our salvation
Set us free
Death, where is thy sting?
The curse of sin is broken
The empty tomb stands open
Come and see!

He's alive, alive, alive, hallelujah!
Alive! Praise and glory to the Lamb.
Alive, alive, alive, hallelujah!
Alive forever, Amen!

Let my heart sing out,
For Christ, the One and only
So powerful and holy
Rescued me
Death won't hurt me now
Because He has redeemed me
No grave will ever keep me
From my King

I'm alive, alive, alive, hallelujah!
Alive! praise and glory to the Lamb.
I'm alive, alive, alive, hallelujah!
Alive forever, Amen!

I'm alive, alive, alive, hallelujah!
Alive! Praise and glory to the Lamb
I'm alive, alive, alive, hallelujah!
Alive forever, Amen!

Worthy is the Lamb
Worthy of our praise
Worthy is the One
Who has overcome the grave
Let the people dance
Let the people sing
Worthy is the mighty King!
(repeat many times)

He's alive, alive, alive, hallelujah!
Alive! Praise and glory to the Lamb
He's alive, alive, alive, hallelujah!
Alive forever, Amen!
(repeat many times)

He's alive forever, Amen!
He's alive forever, Amen!

He's alive, He's alive, He's alive
He's alive, He's alive, He's alive

Worthy is the Lamb
Worthy of our praise
Worthy is the One
Who has overcome the grave
Let the people dance
Let the people sing
Worthy is the mighty King!

He's alive, alive, alive, hallelujah!
Alive! Praise and glory to the Lamb
He's alive, alive, alive, hallelujah!
Alive forever, Amen!
(repeat forever, amen!)
| | |
| --- | --- |
| | |