During the late 1970s and early 1980s my sources for listening to new Jesus music were the radio programs on Omaha commercial radio (The Larry Black Show, Reality, and Jesus Solid Rock), and KYMS back in California, when I went home for a visit. In Omaha, we had an existing religious station on the FM dial, KGBI-FM, but this was an outreach of Grace College of the Bible (later to become Grace University) and was not at all a place where one could listen to, say, Petra or Randy Stonehill.
Station Background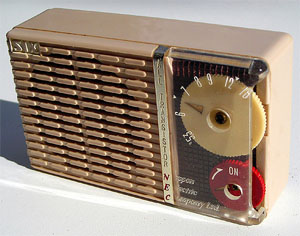 In the late 1970s, a new station appeared on the airwaves. It took over a frequency that had been around since the 1940s. KOWH at 660 AM had been one of the original radio stations in the Omaha market. It was named after the Omaha World-Herald, the major newspaper in town for many years. In the 1950s the station's owner, Robert Todd Storz, was made aware of research done at the University of Omaha which indicated that a large number listeners to radio did so because of the music that was played. There were radio programs like Your Hit Parade that focused on the most popular songs that were available, but there were no stations that focused entirely on music. (Recall that in the early 1950s, television was just beginning to gain traction, and radio was still the place that people gathered for entertainment in the evenings for drama, adventure, and comedy programs.) Storz decided to focus KOWH on popular music, and arranged with his program director to rotate through the 40 most popular songs currently available, thus inventing the concept of "Top 40" radio.
By the late 1950s, KOWH had changed its call sign to KMEO and its format to easy listening. After several other changes, it became a soul station in the early 1970s, again with the KOWH call sign. (("Like a Rolling Stone Richard Fatherley Knows Best", Ben Fong-Torres))
KCRO On The Air
By the late 1970s the station again made a change. Purchased by RadiOmaha, it emerged on the scene as KCRO (the letters chosen to represent Christian Radio Omaha). ((See entry at NebraskaRadio.com)) Although it did not have the power of its 5,000 watt neighbor (WOW at 590 AM), its 1000 watt daytime signal reached out into the state of Nebraska, into Iowa and South Dakota.
KCRO's broadcast format focused heavily on programs from Pentecostal and Charismatic preachers and teachers, but it did have some time available during the week for music. The schedule was not heavy enough to be available any time I wanted to hear music, but most of Saturday mornings was reserved for a music program. My tapes have songs from Gary Dunham, The Pat Terry Group, Honeytree, and more. Unfortunately, the music I have recorded from 1978 to 1982 includes virtually nothing about what the programming sounded like outside of the song itself and the announcer giving the title and artist.
By 1983, the station had invested in some professionally produced jingles that proclaimed it as "Your Regional Gospel Station, KCRO". Here are airchecks of those jingles:
I have airchecks of one announcer, Steve Michaels, for his Super Saturday show. There is also one other unidentified announcer whose voice is on near the end:
I have two other funny bits I recorded off of KCRO during this era. This one is a commercial for the New Scofield Reference Bible:
And finally, they aired a "commercial" for Kingdom Estates, sounding like a real estate commercial. I do not know who created and produced this bit:
I only recorded music off of KCRO between 1978 and 1984, so do not have anything after that I can share here. The station was sold in 2001 to Salem Communications, and is currently a Christian talk / teaching station, with no music programming.
Next: WHME